Introducing Spirio!
Introducing Spirio!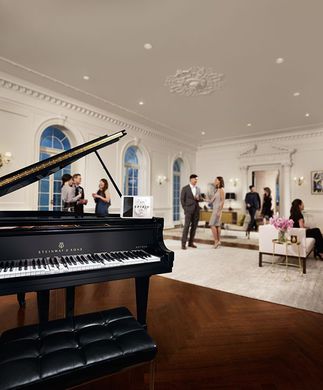 Spirio has arrived! Visit our location on Steinway Promenade in Alpharetta to see, hear and experience one of just three Spirio pianos in the state of Georgia.
These high-resolution player pianos bring alive the music of great Steinway artists with re-performances in your home that are indistinguishable from the live performance.
And, each Spirio is still meticulously hand-crafted to perfection like any new Steinway, so that it can be enjoyed by the pianist as well as the listener.
Call or register for more information...
Locations
Alpharetta Showroom
5950 North Point Pkwy
Steinway Promenade
Alpharetta, GA 30022
(770) 777-1300
Find Out More!