Spirio Video Here!
Spirio Video Here!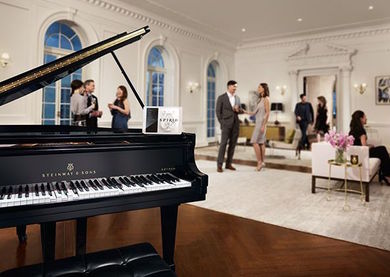 See what the amazing Steinway SPIRIO high resolution player piano can do, combined with the extraordinary talents of Steinway Artist Yuja Wang.
A masterpiece of artistry and engineering in your home, Spirio enables you to enjoy performances captured by great pianists — played with such nuance, power and passion that it is utterly indistinguishable from a live performance.
And for a brief time, Steinway Piano Galleries is offering an outstanding instant rebate on a single Steinway Spirio Model B.
These pianos are in high demand, and are rarely associated with any savings opportunity. So don't miss this brief and uniqe opportunity (through April 30th) to get this special instant rebate on a single model B Spirio (subject to prior sale). Register now to receive the instant rebate certificate via email.
And see some of the other features of the Spirio here...
Locations
Phipps Plaza
3500 Peachtree Rd NE
Court of the South 2nd FL
Atlanta, GA 30326
(404) 814-9191
Alpharetta Showroom
5950 North Point Pkwy
Steinway Promenade
Alpharetta, GA 30022
(770) 777-1300
Get the rebate here!