Closed Store Clearance!
Closed Store Clearance!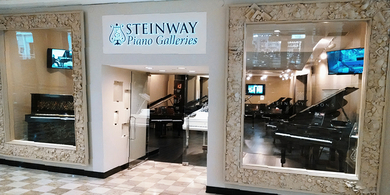 The doors of our Phipps Plaza location have closed, and all remaining inventory has been moved to our flagship store in Alpharetta for an immediate piano clearance.
Don't miss this opportunity to get substantial savings on a variety of new and used grand, baby grand, upright and digital pianos left over from our Phipps location. Unsold units will be shipped out of state shortly, so come in this weekend for a final opportunity to save on Steinway and Steinway designed pianos, as well as Roland digital pianos.
The event will be open on Friday from 10am-7pm and Saturday from 10am-6pm
Locations
Alpharetta Showroom
5950 North Point Pkwy
Steinway Promenade
Alpharetta, GA 30022
(770) 777-1300
Find out more!