Made in the USA!
Made in the USA!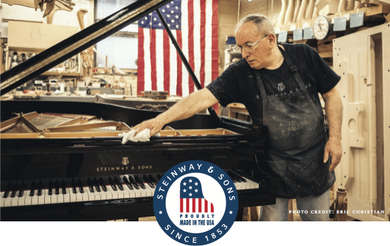 For a brief time, save up to $2,500 on one of America's premier handcrafted masterpieces: The Steinway & Sons Piano.
Register here to receive a savings certificate during the rare, national factory offering on the pianos that rarely go on sale. Included is the new Steinway Spirio, the world's finest high-resolution piano, bringing the performances of the world's most famous artists into your living room with all the precision, nuance and power of the original performance.
Get Savings Certificates Here!
Locations
Alpharetta Showroom
5950 North Point Pkwy
Steinway Promenade
Alpharetta, GA 30022
(770) 777-1300
Savings Certificates Here!