Trade Up To A Steinway!
Trade Up To A Steinway!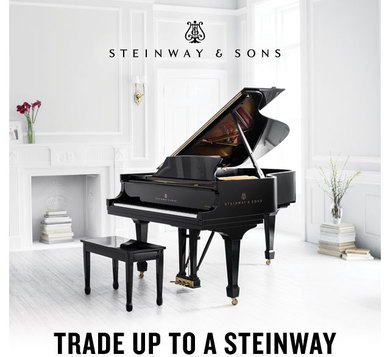 For a limited time, you can trade in your acoustic upright or grand piano and receive up to 100% of what you paid towards a new Steinway, or Steinway-designed Boston or Essex piano. Digital pianos also qualify.
Now is the perfect time to make your dream of owning the world's finest piano come true. Request more information, visit our store or call us at 770-777-1300.
Locations
Alpharetta Showroom
5950 North Point Pkwy
Steinway Promenade
Alpharetta, GA 30022
(770) 777-1300
Find out more!