GSU Piano Sale!
GSU Piano Sale!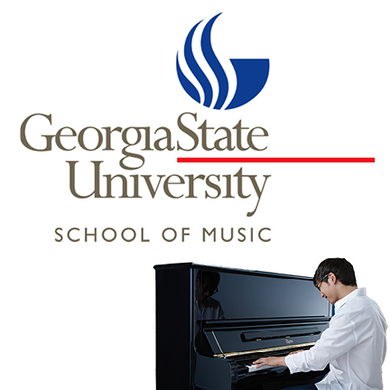 Held over through this weekend! Pianos used throughout the past academic year at Georgia State University are being replaced, and each is now available for sale substantially below its original price.
"If you have ever considered owning a fine piano, and are willing to enjoy a substantial price concession in exchange for a carefully used instrument, I invite you to take advantage of this brief opportunity." Dr. Wade Weast, Dean, College of the Arts, Georgia State University.
These instruments include Steinway, Boston and Essex pianos - both practice room uprights and baby grands. All are in very good or excellent condition and still include the manufacturer's warranty. Roland digital pianos will also be available at the sale event. Request a pre-view appointment for the best selection and pricing as all pianos are one-of-a-kind and offered on a first-come, first-served basis.
Also, special interest rates available on new pianos, including no payments & no interest until January 2019 with approved credit! Request more information about this program, or an appointment to see pianos at the event.
Pianos are on display and available for purchase at our Alpharetta Showroom now through Sunday, December 17. Click for more information or to request a pre-view appointment. Or call (770) 777-1300.
Locations
Alpharetta Showroom
5950 North Point Pkwy
Steinway Promenade
Alpharetta, GA 30022
(770) 777-1300
More Info or Appointment