Trade up to a Steinway!
Trade up to a Steinway!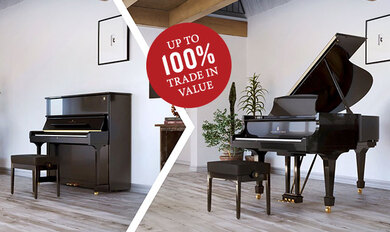 Now through August 14 you can trade in your old acoustic, upright, digital, or grand piano and receive up to 100% of what you paid towards a new Steinway, or Steinway-designed Boston or Essex piano.
Restrictions apply, contact the store for details today!
Locations
Alpharetta Showroom
5950 North Point Pkwy
Steinway Promenade
Alpharetta, GA 30022
(770) 777-1300
Find out more!