Open By Virtual Appt!

Virtual Appointments!
For the safety of our customers, students & staff, Steinway Piano Galleries is now open daily by virtual appointment only.
Find Your Piano!

Try It!
With our PianoFinder, a few simple answers about your needs and preferences will pair you with an expertly chosen sample of great piano matches.
Free Buyer's Guide!

Get Yours!
Finding the perfect piano at the right price can seem like a daunting task. But this guide endorsed by technicians & educators makes it easy & fun.
Featured Products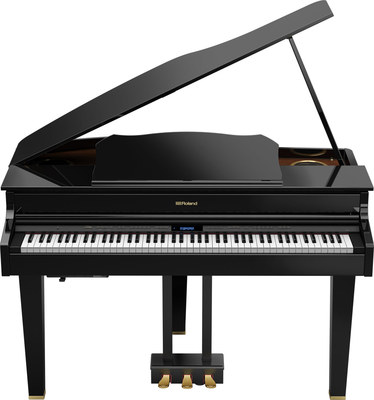 Roland Digital Grands
Roland Digital Grands are the hottest new products in Roland's premium piano lineup. The GP607 and new flagship GP609 are made for the person seeking a high quality digital piano with the looks of a baby grand to fit in any size room. The GP609 is in a larger cabinet with a higher fidelity speaker system for incredible sound customization possibilities.
Both include a 10 year parts and labor digital piano warranty and Roland's proprietary SuperNATURAL sound modeling technology.
Steinway & Sons Spirio Player Grands
Introducing Steinway SPIRIO - the world's first high resolution player piano that enables you to enjoy performances captured by the world's great pianists such as Lang Lang and Yuja Wang - played with such nuance, power and passion that they are indistinguishable from their original live performances.
"I am really excited about SPIRIO because now we can not only study Horowitz on the record but on the piano iteslf. This is going to be a new era for pianists and for music education. It's a new technological milestone." Lang Lang, Steinway Artist & Global Music Ambassador
Essex "GSU" EUP123E
This Steinway-designed Essex "GSU" EUP123E 48" Professional Upright piano is only two years old and in almost new condition both inside and out.
The instrument was part of Georgia State University's School of Music loan program for the last two years - a partnership between Steinway and GSU that provides them with new Steinway-designed pianos each year on a rotating basis.
This piano is a full professional upright piano at 48" in height. It is encased in a very elegant and durable ebony polish cabinet. With over 30 Steinway patents and design features, it has much of the Steinway DNA at a significantly lower price point. The piano includes a 15 year full trade up certificate to a new Steinway upright or grand piano.
The piano will be fully tuned and prepped prior to delivery by our Steinway-trained staff technician. The bench and warranty are included, along with a second free tuning in the home within 60 days.
Steinway Piano Galleries has enjoyed a close relationship and partnership with GSU for nearly 2 decades, during which they have purchased Steinway and Steinway-designed pianos. They are currently in the process of becoming an All-Steinway School, with the purchase of several Steinway-designed pianos each year to replace the loan pianos.