Give the Gift of Music!

More info here...
This holiday season, give the gift of music, the gift that lasts a lifetime from Steinway Piano Galleries, celebrating 110 years!
Free Buyer's Guide!

Get Yours!
Finding the perfect piano at the right price can seem like a daunting task. But this guide endorsed by technicians & educators makes it easy & fun...
Steinway Spirio!

Learn More!
The most significant technological advance in 70 years from the legendary Steinway & Sons piano company is in now in Atlanta...
Featured Products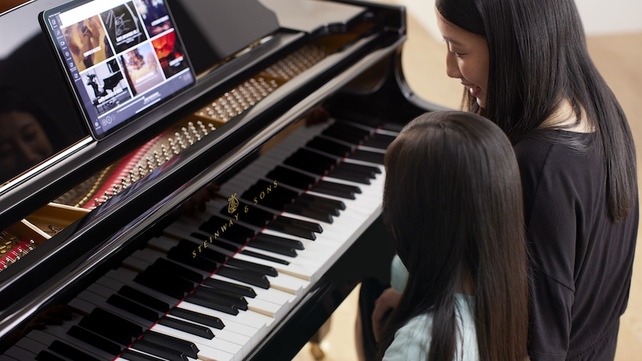 Steinway & Sons Spirio | r Record
Introducing Steinway SPIRIO | r Record - the world's finest high resolution player piano capable of live performance, capture and playback. Much like the megapixel revolution of the digital camera, SPIRIO | r offers exclusive high-resolution recording that preserves the music perfectly: Every nuanced dynamic level from infitismal gradations of hammer velocity and every shade of resonance from proportional pedaling are now at your fingertips.
Also enjoy thousands of performances captured by the world's great pianists such as Lang Lang and Yuja Wang - played with such nuance, power and passion that they are indistinguishable from their original live performances - all included with the purchase.
"I am really excited about SPIRIO because now we can not only study Horowitz on the record but on the piano iteslf. This is going to be a new era for pianists and for music education. It's a new technological milestone." Lang Lang, Steinway Artist & Global Music Ambassador
Visit our Alpharetta showroom for a personal demonstration to experience SPIRIO and SPIRIO | r today!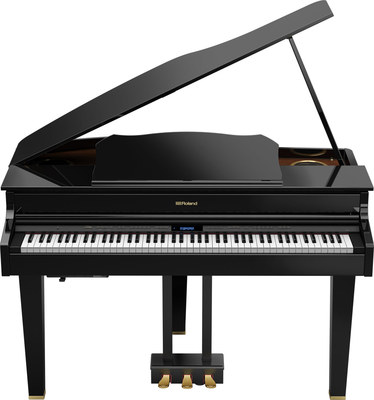 Roland Digital Baby Grands
Get a $500 instant rebate on the flagship Roland GP609 digital grand piano!
Roland Digital Grands are the hottest products in Roland's premium piano lineup, offering the tone and touch of a traditional grand in a more compact baby grand style cabinet.
The flagship GP609, the midsized GP607, and the brand new GP3 mini grand are all offered for the person seeking a high quality digital piano with the tone, touch and style of a baby grand to fit in any size room. The GP609 is encased in a slightly larger cabinet with a higher fidelity speaker system for incredible sound possibilities. The GP607 and GP3 are both designed for smaller spaces. And all with no regular tuning or maintenance required...
All three include a 10 year parts and labor digital piano warranty and Roland's proprietary SuperNATURAL sound modeling technology. Visit any store location today, or request a private appointment to personally experience these incredible instruments!
GP3 Discount Prices starting at $3,999
GP607 Discount Prices starting at $4,999
GP609 Discount Prices starting at $8,999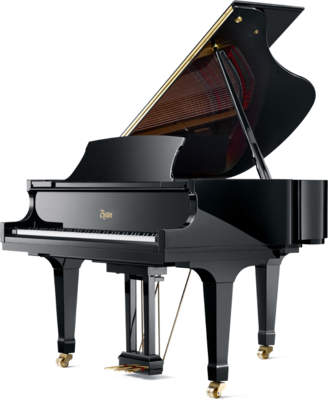 Boston Baby Grands
Boston Baby Grands - Designed by Steinway & Sons in New York, are part of a line of grand pianos originally designed nearly 30 years ago with the rigorous use of institutions in mind. Numerous colleges and universities then, as now, were interested in becoming All-Steinway schools and the mid-priced Boston piano would help that dream become a reality.
Comprised of Steinway's most advanced design patents and features, developed over their 160+ year history, Boston pianos were the first mid-priced pianos to be infused with much of Steinway's DNA.
Boston grands are designed with over 30 Steinway patents and designs, including a wide-tail scale design and custom tapered solid Spruce soundboard for fuller sound.
The action geometry is identical to Steinway's patented accelerated action with all hard-rock maple wood action parts (no plastic) for the best tactile feel and response. The inner rim of the Boston piano is made with hard rock maple, the densest wood available for absolutely superior stability and tonal projection. Steinway's patented Octagrip pinblock of quartersawn maple for tuning stability, is the latest innovation in today's third edition of Boston pianos - the "Performance Edition II".
The Boston grand piano is ideal for both individual players as well as institutions looking for an extremely high quality, mid-priced piano with Steinway and Sons' design from the ground up. Each comes with a 10 year parts and labor warranty and matching bench. Each Boston is concert prepped and tuned prior to delivery by our Steinway-trained expert staff technicians. A second complimentary tuning in the home or studio is included within 60 days after delivery.
Each new Boston grand also includes a full trade-up certificate to a new Steinway grand piano anytime within 10 years of purchase, thus guaranteeing your trade value.