Free Buyer's Guide!
Free Buyer's Guide!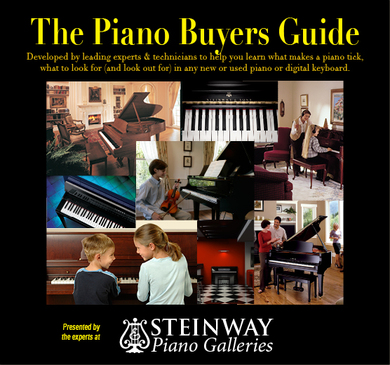 The Piano Buyer's Guide is a free, detailed publication that will help you educate yourself on the different piano options available to you.
Find out more about...
New pianos versus used pianos
Advantages and disadvantages
Different sizes and styles of both upright and baby grand pianos available on the market
Piano construction
Player pianos, digital pianos and hybrid pianos
...and much, much more!