The Steinway Duet!
The Steinway Duet!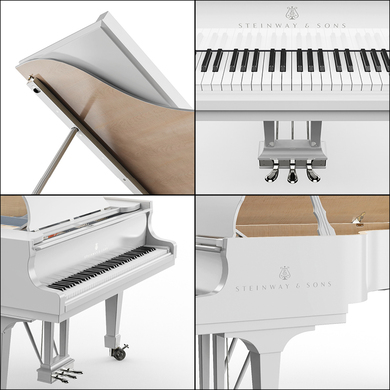 Introducing the Steinway Duet, a unique instrument from the Special Grand Collection...
The instrument incorporates the minimalist elegance of Figured Sycamore with Steinway's classic high gloss white finish in this breathtaking combination of art and function. This rare wood is nearly white in color with a fine, notably uniform structure and figured grain pattern. The light-colored wood evokes a minimalist elegance.
Only one of these pianos is available in America this year. To see, hear and experience the instrument for yourself, contact us today for more information or an appointment!
Locations
Alpharetta Showroom
5950 North Point Pkwy
Steinway Promenade
Alpharetta, GA 30022
(770) 777-1300
Find out more!