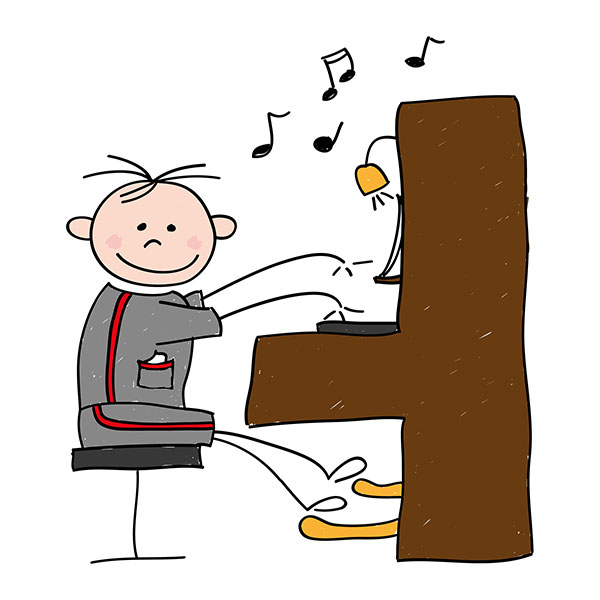 There are many highly defensible arguments for encouraging children to learn to play piano. Not the least of which is that over the past several years a great deal of research has produced an ever expanding amount of evidence showing that music can have a distinctly measurable and undeniably positive impact on the brain and its processes.
Robert DeFazio writes in the Feb/March edition of Amercian Music Teacher, "… the value proposition of music is not merely that a student will learn to play scales; it goes far beyond that. With musical training, a student could also read better, develop a facility with language that enables him to express himself more accurately and capably, and acquire a foreign language more rapidly and effectively." Many other studies conclude that early piano training also has a direct effect on the development of the brain's neural circuitry, actually improving intellectual development and helping to create and maintain certain "connections" in children's brains that might not otherwise ever form.
Well… All this "Brain Stuff" is very well and good, but what does it actually mean out in the real world? A very interesting article by Liz Ryan, CEO & Founder of Human Workplace, an online community and consulting firm focused on reinventing work and career education for humans, reveals some incredible advantages not commonly associated with piano training.
Ms. Ryan challenges the concept that a college degree in "computer science or accounting" prepares a child for the real world. In a February 4 blog posted to DenverPost.com she writes…
"Here's what prepares a kid for real life: growing muscles. Musicians grow those muscles from an early age, because every kid in class can get an A in Algebra, but not every kid can be first chair in the concert band. There is competition in music (as in life). It goes with the territory.
Here are other things that go with the musical territory:
Coming back from a disappointment (not getting the part, the solo or the chair you wanted), doing the gig or the show anyway and learning from it.
Working on something hard, like an upcoming audition, for weeks while your friends are having fun without you.
Digging in to surmount an obstacle (a vocal wobble, e.g.) and getting past it.
Staying within yourself and in the music when a million distractions loom.
In high school, music kids get labeled nerds and wonks, but music kids are hardier than most." All that competition, the hard work of self improvement and the repeated bouncing back from disappointment helps a musician grow not only muscles, but a thicker skin and ability to roll with life's punches that many kids never approach (paraphrasing).
Finally, there are also real societal benefits derived from playing the PIANO. The following is taken straight from literature provided by the Boston Piano Company (a division of Steinway & Sons) giving us the 6 reasons that your child should learn piano.
For the shy child, piano is self expression.
For the awkward child, piano is coordination.
For the impulsive child, piano is a way to channel energy into a rewarding accomplishment.
For the easily distracted child, piano is concentration.
For the uncertain child, piano is poise and confidence.
For the child who gives up easily, piano is perseverance.
How different would our lives or our world be if we could all experience more self expression, be more coordinated, achieve more rewarding accomplishments, and have higher levels of concentration, confidence and perseverance? Any takers?
About the Author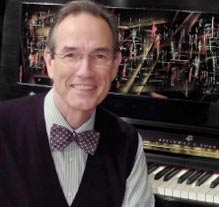 Ike Van Meter is the Director of Institutional Sales for Steinway Piano Galleries of Alpharetta Atlanta, GA a graduate of Boston's prestigious Berklee College of Music and member of the Grammy Award winning Atlanta Symphony Orchestra Chorus.