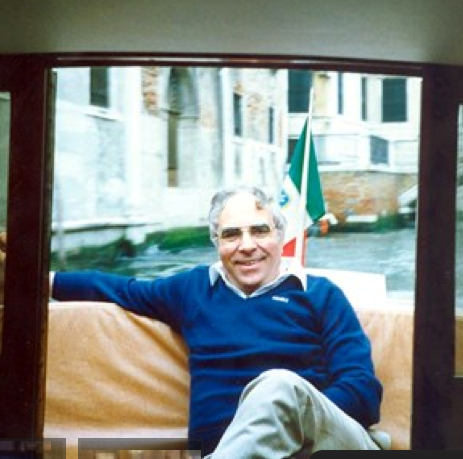 A Tribute to Clement D'Avella
1931 – 2014
Today we celebrate the life of Clem D'Avella, a man who had a great
impact on so many of us in the music industry.
Clem was born in Italy but spent most of his years in the Washington
DC area. He lived in Washington DC, in Sliver Spring and eventually
settled in Potomac, Maryland.
In 1956, Clem began his life-long career in the music industry at the
original Arthur Jordan Piano Company store on 13th and G Streets in NW
Washington DC. He was assigned to the piano department and quickly
became a store manager, moving to the Silver Spring, MD store. Moving
steadily up the ranks he eventually became Executive Vice President
and ultimately, in 1988, President of Jordan Kitt's Music.
Clem remained in that position until his "retirement" in 1991. Even
after retirement, however, Clem's dedication to the company and it's
employees remained as he was called back in 1993 to again lead the
sales organization. Even after his second retirement Clem was senior
advisor to Jordan Kitt's until owner Bill McCormick's passing in 2007.
Clem was instrumental in so many ways to the company, including the
period of expansion into the Baltimore and Richmond markets. He was a
key figure in the acquisitions of Wells Music (Denver market) in 1981,
Wilmington Piano Company (Philadelphia market) in 1988, and Temple of
Music (Virginia Beach market) also in 1988.
Clem quickly became Mr. McCormick's right hand man, both in motivating
the Jordan Kitt's sales force and during his vendor trips to Italy
with Mr. McCormick's company, Georgetown Leather Design.
Giving back to the community and the industry was also a big part of
Clem's life through his years of service on the NAMM board. But his
true contribution was his huge impact on so many lives within and
outside of the industry. He worked very hard to ensure that his mother
and father were well taken care of, participating in their care
together with his sister. He was devoted to his family, including his
wife Mary, both admiring what she accomplished in her career and
cherishing their many years together, and his children, Mike and Frank.
According to friend and former Jordan Kitt's executive Dennis
Houlihan, Clem was "a man with a huge heart – filled with love and
compassion."
Clem. You were a truly great man. I will never forget the influence
you had on my life and your unwavering guidance in my career. Thank
you for the person you were and your invaluable contribution to this
world.
Chris Syllaba
President & CEO