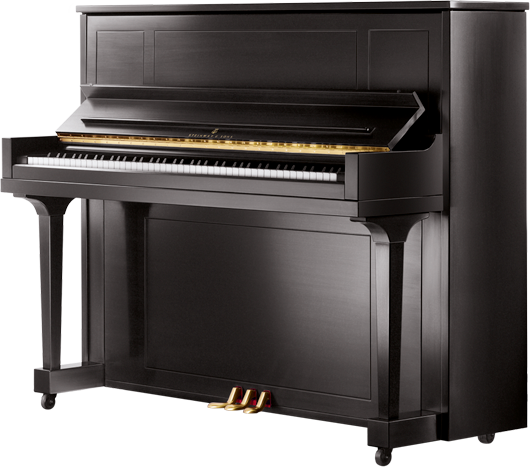 When anyone thinks of a piano, the name Steinway is always the first to come to mind. The brand name of Steinway & Sons is synonymous with beautiful timbre and fantastic quality.  Steinway has been crafting pianos since 1853, when master cabinet craftsman Henry E Steinway produced his first piano, built in his own home. By the time he had formally created the company and established Steinway & Sons, Henry had built over four hundred pianos. The first officially produced by Steinway & Sons sold to a family in New York for the sum of five hundred dollars and was identified as number 483.
For the next three decades, Henry together with his sons revolutionized the development of the modern piano. They patented over one hundred inventions which were based on scientific developments and research which emerged including theories on acoustics by renowned physicists. These amazing designs were coupled with superb craftsmanship to create a nationally recognized quality of piano creation.
While many people think Steinway piano ranges are limited to large grand pianos, their hand-craftsmanship and quality have actually been used to produce a number of upright piano models including the Steinway 1098. Steinway & Sons pride themselves on using the same craftsmen, techniques and processes which they use on a typical grand piano to produce a superior quality upright piano.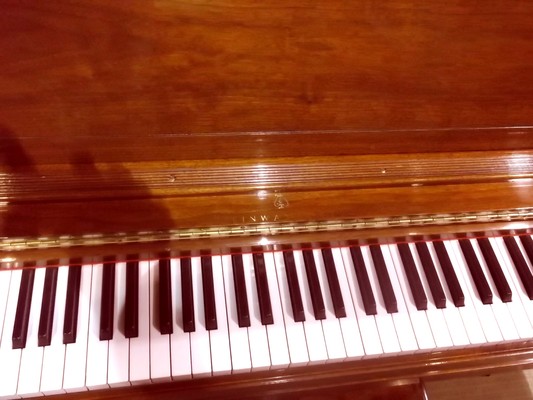 While many of the world's most talented and accomplished pianists from all genres of music prefer a Steinway piano, the upright models such as the 1098 remain more practical for many musicians. The 1098 allows for much of the quality and tone of a larger grand piano without needing an excessive amount of space. Steinway uprights are still made using over one hundred patented processes and features to ensure a superior quality of sound.
The frame is constructed from solid birch and maple to provide a great deal of stability and vertical strength. The braces are taped to ensure that the back frame remains straight and allows for consistent tuning.  The soundboard is constructed in a similar manor to that of a violin to allow an even and free response across the whole scale. The design and shape allows a great freedom of movement which creates a rich and longer tonal response.  The keys are individually weighted and are created to be stain resistant and chip proof to ensure the lasting beauty and functionality of the piano. The key bed is hand milled to promote a snug fit and a solid mounting which allows uncompromising and prolonged and precise action.
The Steinway 1098 provides a clarity of sound which is unrivalled by any other upright brand of piano. It makes a beautiful feature in any room and generates a satisfaction and love of playing in the most untrained novice to the most experienced aficionado. With a little care and attention, it can provide wonderful sounds and timbre of music for generations.
Through Steinway Piano Galleries of Atlanta you can order a new one or perhaps find a nice pre-owned Steinway Piano.